The city of Birmingham adopted the bull as its mascot centuries ago when a famous market, now called the Bullring, was established.
To celebrate the 2022 Birmingham Commonwealth Games, we proposed a city trail of contemporary bull sculptures. A year on and the first four steel bulls are set to be part of the Games legacy programme this summer.
Creating the bull's identity was a challenge. From the outset we were determined it should be fabricated from steel in recognition of Birmingham's proud industrial heritage with a robust design capable of surviving the rigours of inner-city life. A facetted, angular sheet steel construction evolved allowing the bull to be interpreted in simple folds and welds.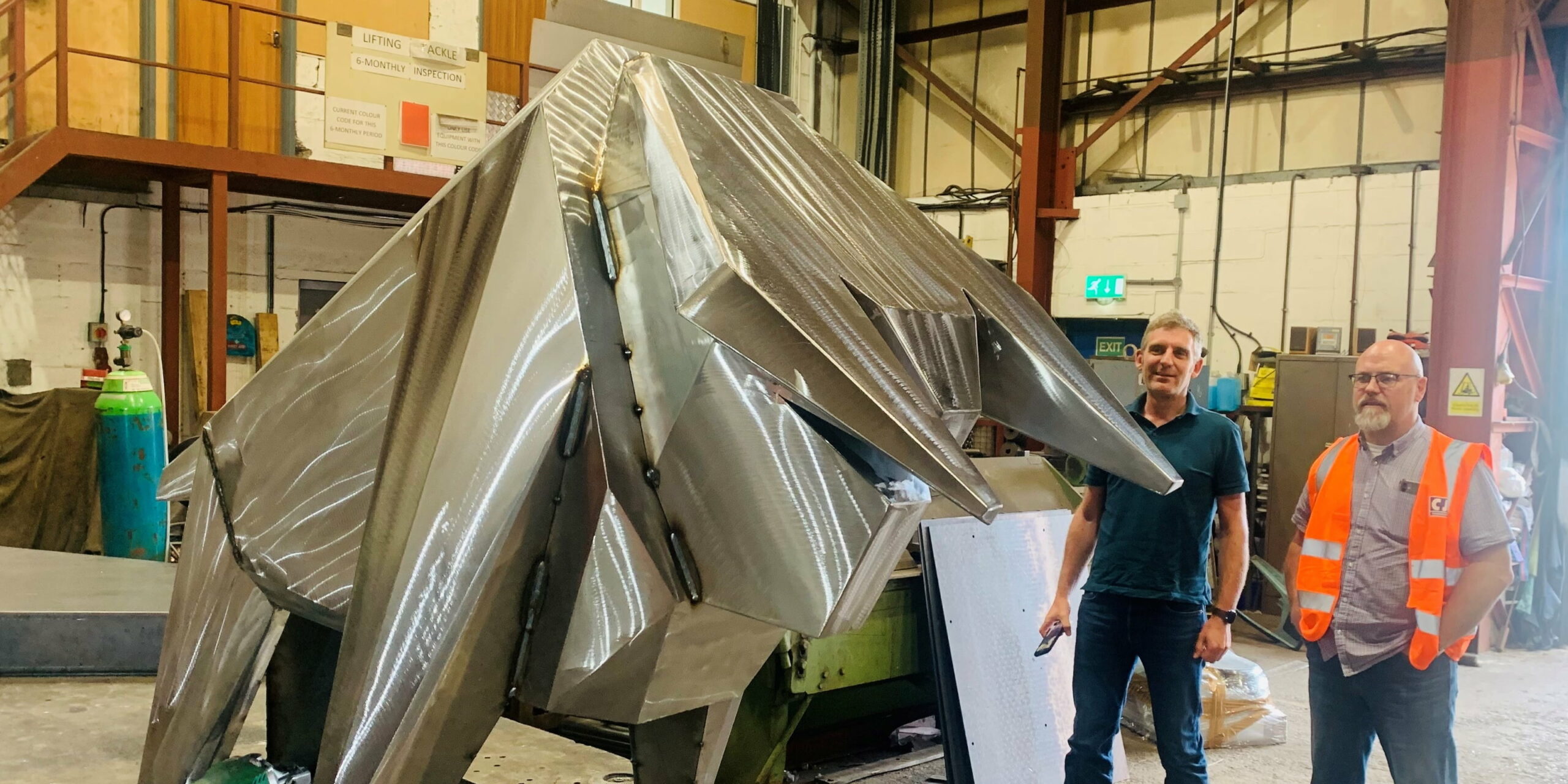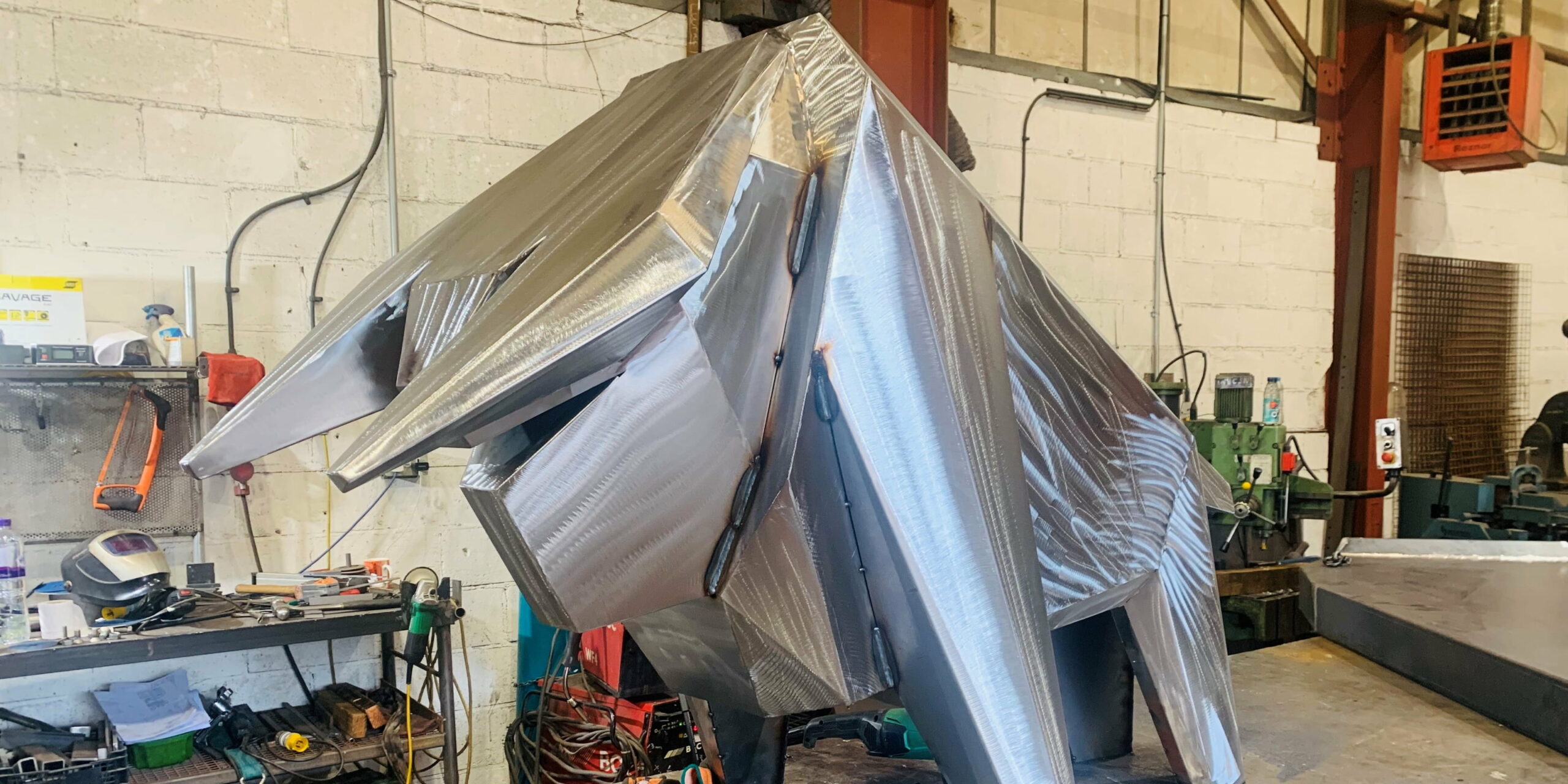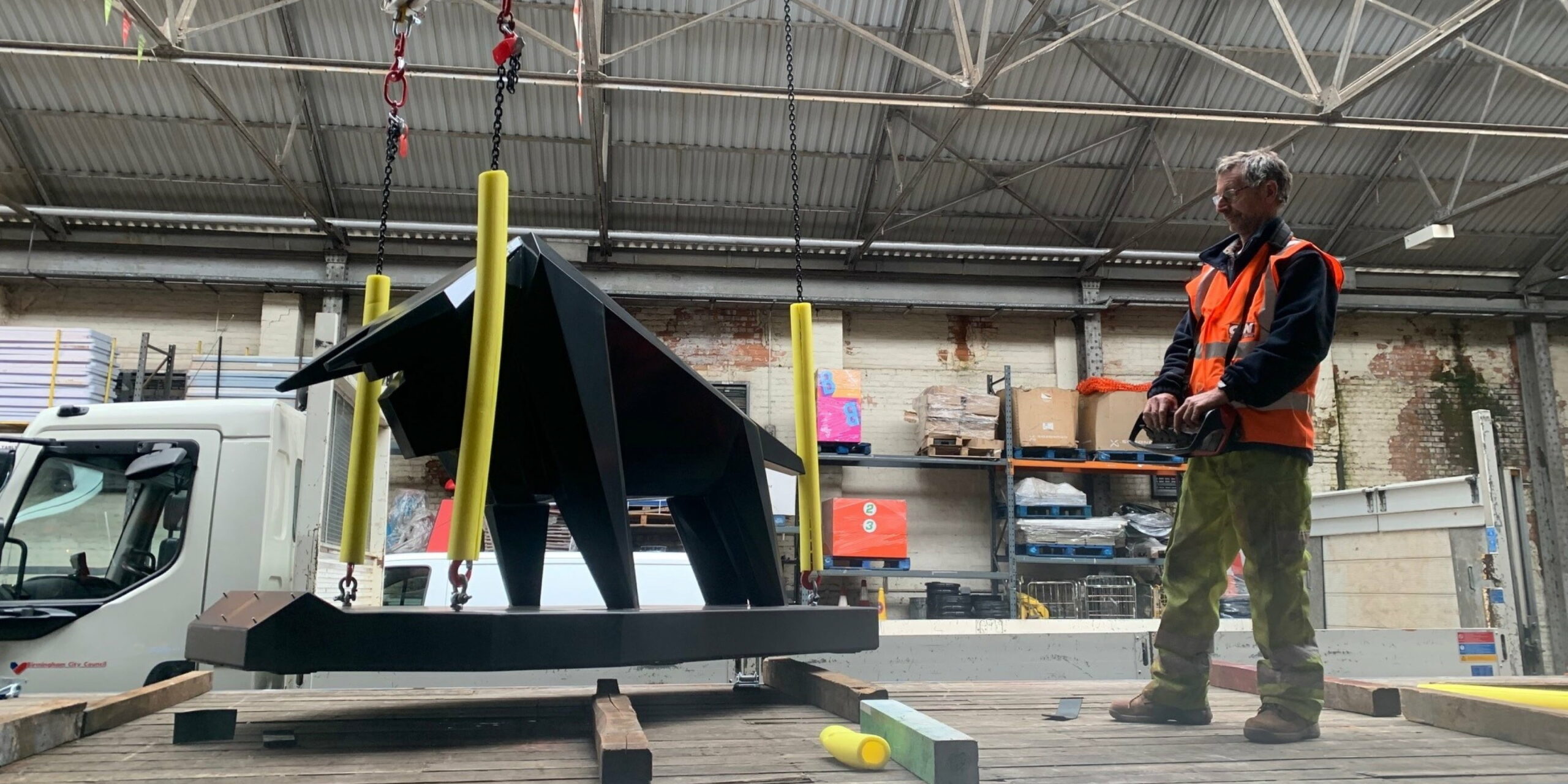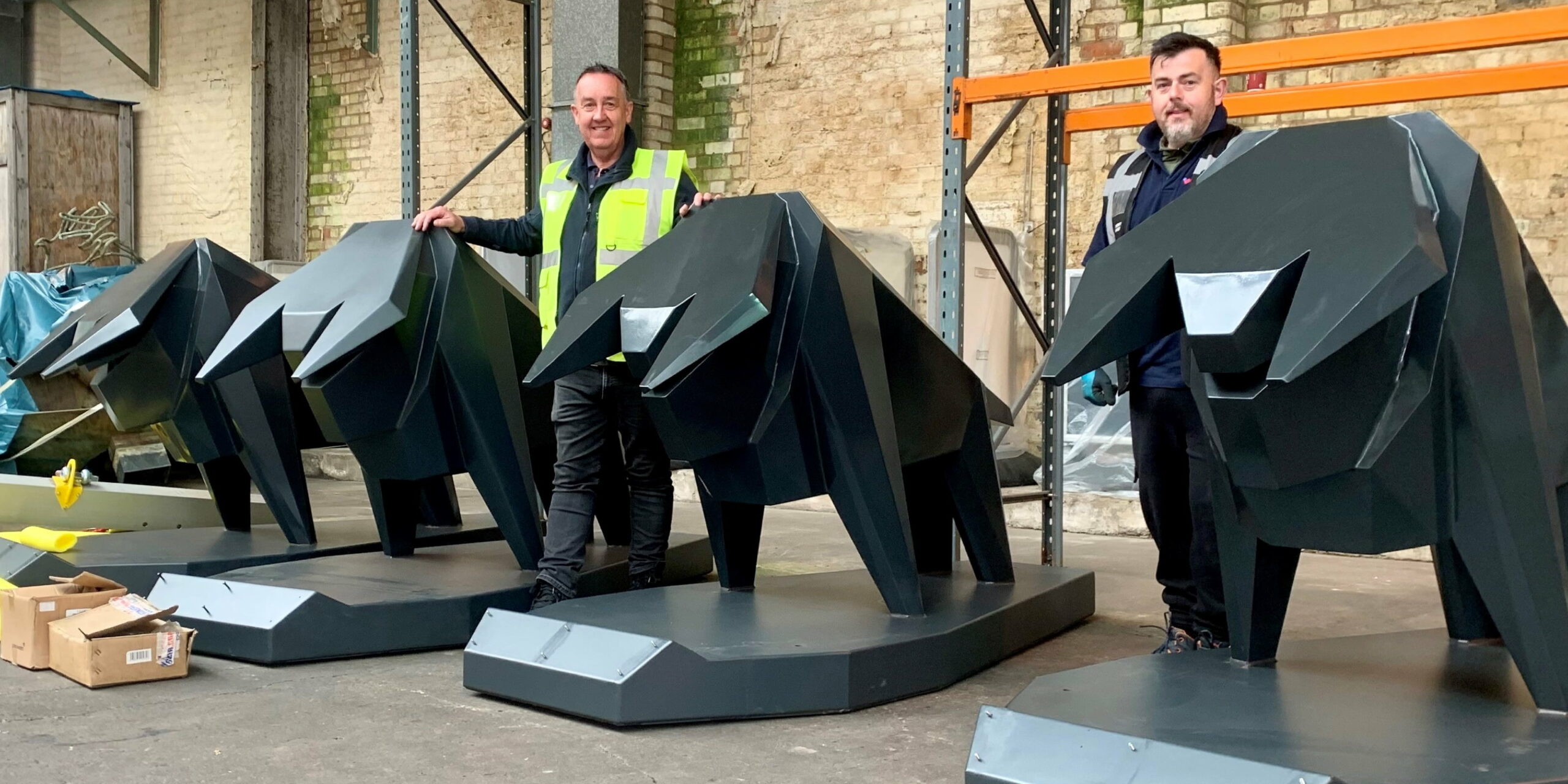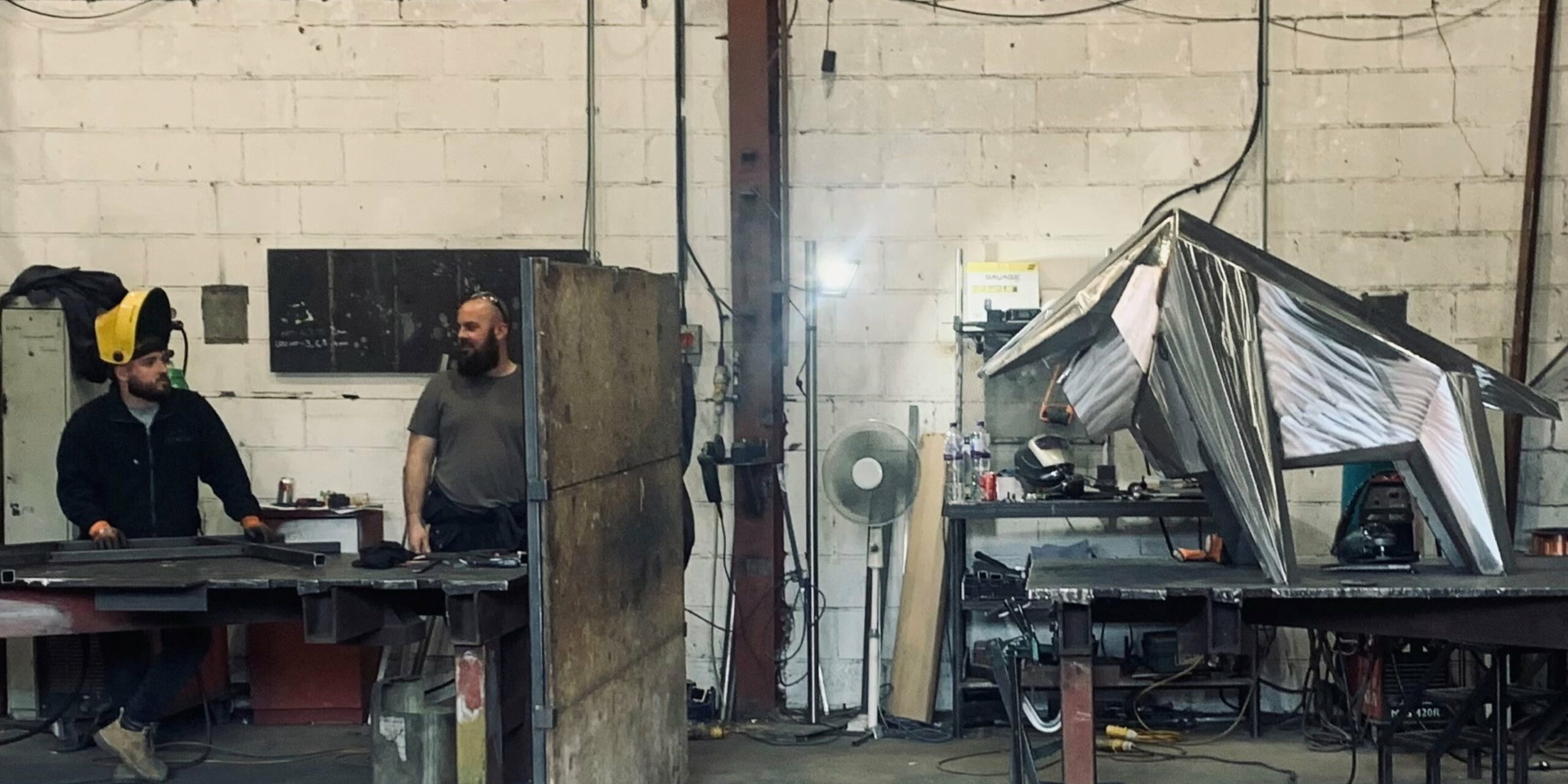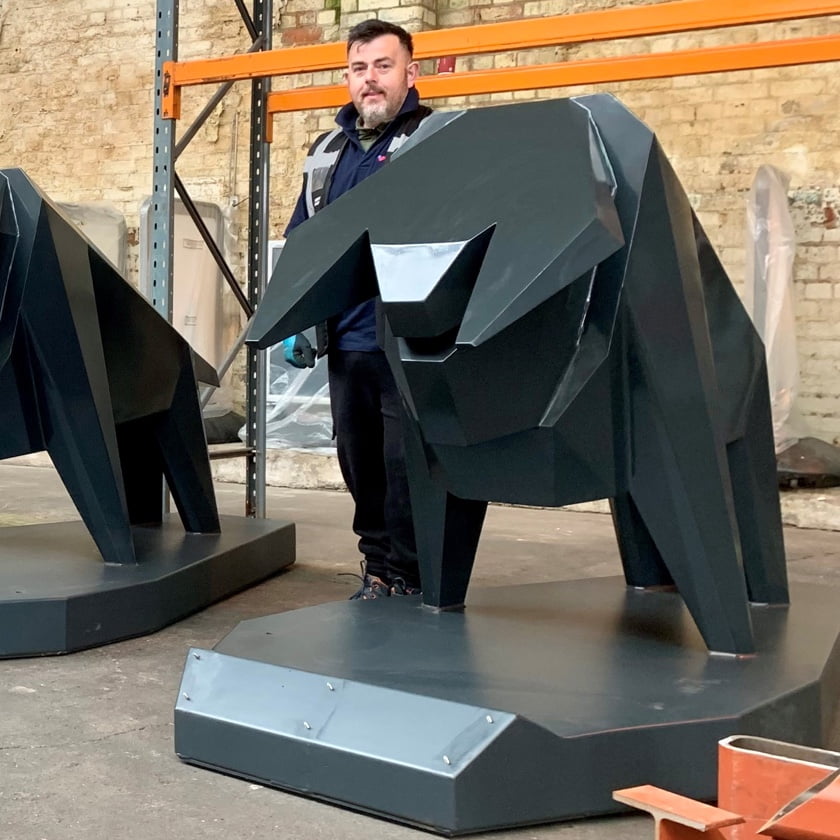 13,000 volunteers became the heartbeat of the event and to help deliver the biggest sporting and cultural event the region has ever seen. In their vivid orange and grey outfits, 'the Commonwealth Collective' were the stars of the show helping to create a memorable event.
Touch of Ginger partnered with specialist steel workers CJN based in Newport to develop the structure; their engineers loved the challenge! The result is a striking sculpture that can be fabricated from a choice of steel materials from mild steel to stainless steel and even Corten offering a range of properties and finishes. The fabrication technique also means the design is scalable from a full-size bull to a giant architectural statement piece.
The bulls travelled from Newport on a Hiab flat-bed truck arriving at a secure Birmingham depot early in May 2023. With each bull weighing over a metric tonne, a special lifting beam was developed to ensure safe craning. The heavy bulls are bolted to concrete filled steel plinths making them free standing without the need for harmful ground fixing or footings. This allows easy relocation from one sensitive location to another with minimal disruption.
The first bull will be put out to pasture next month at the Alexander Stadium in Perry Barr, host venue to the Games in 2022. We can't wait to see where other members of the herd will be grazing!
back to listing
CONTACT
To discuss your requirements please get in touch with our friendly team, we'd love to hear from you.
* required field