Lotus Design has always been a maverick group of highly talented individuals tucked away in Hethel, the Lotus headquarters that company founder Colin Chapman opened in 1966 on a wartime airfield south of Norwich.
The company mission has always been to produce simple, light, and track-focused sports cars that followed the Chapman tradition, imaginatively using proprietary parts because they were good, cheap, and plentiful. Lotus has always had a 'beat the system' culture. Why use two parts when one can do two jobs? Why build your own engines when existing units work fine at a fraction of the cost?
Now under new ownership and funding, they have more global ambitions. Geely, the Chinese car giant is looking to propel the brand forward to compete against some of the world's top luxury car makers. Interpreting the Lotus ethos and applying it to new car models far from the Lotus traditions is key to their future ambition. Preserving Chapman's philosophy, recreating "the emotional pull" of previous models, whilst introducing state of the art manufacturing and cutting edge technology is a challenging path for Lotus designers.
New models such as the Evija, Emira and Eletre SUV are stunning examples of the new Lotus design ambition. Whilst being radically different, they all possess certain features that Lotus lovers will find familiar. The front and rear haunches over the wheels are part of the Lotus DNA, along with a host of other subtle design signatures.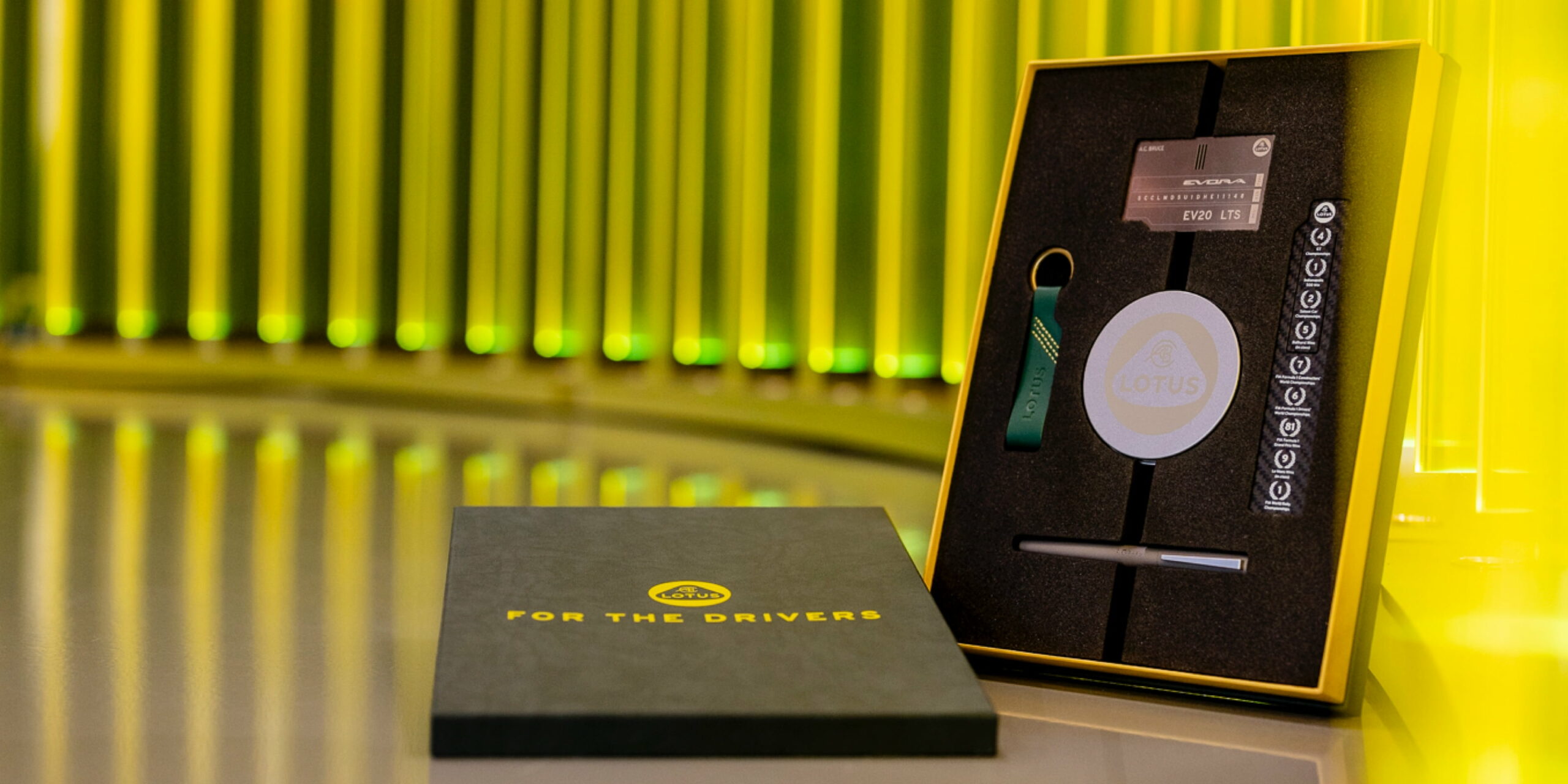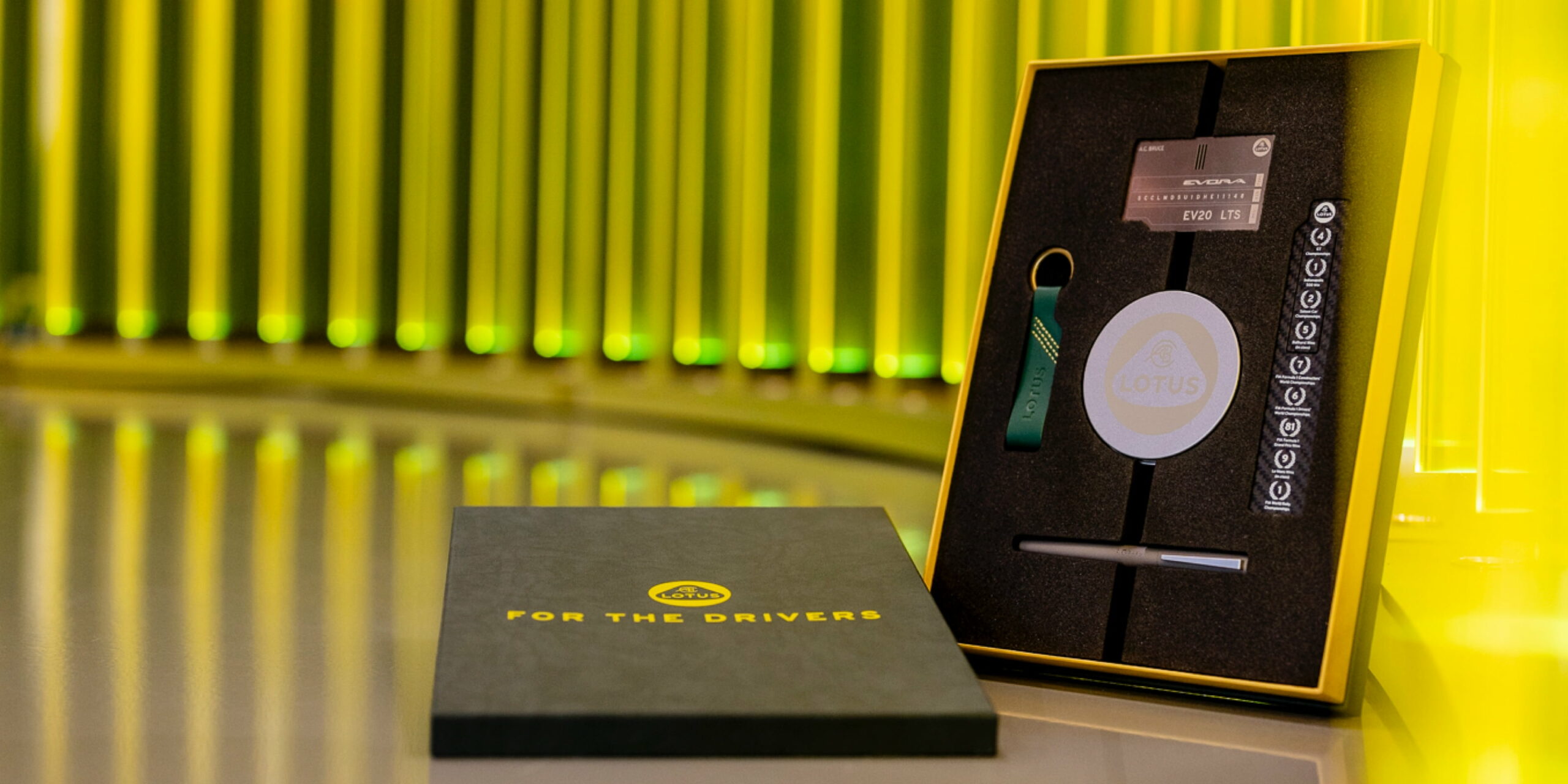 These are exciting times as the brand redefines its identity whilst simultaneously transitioning from fossil fuel to electric. The Eletre for example, is a very large luxury electric SUV which moves Lotus far beyond its Hethel routes; the challenge will be to bring Lotus fans along on this amazing journey.
Customer Journey Merchandise
Touch of Ginger has been proud to witness Lotus' transformation first hand. We have been collaborating with the design team at Hethel to provide unique merchandise to support the brand and help communicate new model launches.
back to listing